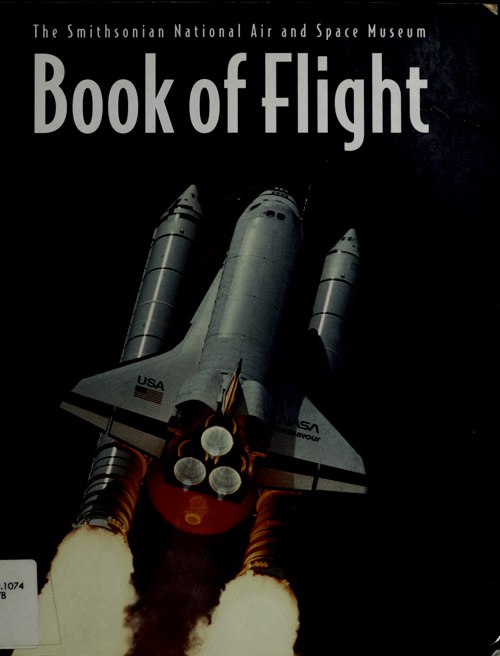 Год издания: 2001
Издательство: Firefly Books
Формат: pdf
The dream of flight is one of the oldest in human history. We read about it in ancient Greek mythology and visualize it through Leonardo da Vinci's sketches of flying machines.
The Book of Flight traces the remarkable story of the pioneers, inventors, and daring pilots who turned that dream into a reality. Based on the outstanding collections of the National Air and Space Museum, this handsome book brings to life milestones in flight history: the development of ballooning; the earliest human gliders; the Wright Brothers' first sustained flights; Charles Lindbergh's solo trip across the Atlantic; Amelia Earhart's courageous flights; Chuck Yeager's blast through the sound barrier; the Apollo astronauts' first steps onto the moon; and the building of the International Space Station.
Richly illustrated, this book takes you on an exciting journey through time. You'll watch early inventors at work, thrill to the first air races and the dogfights of World War I and II, peer inside a flying boat of the 1930s, and witness the horrific explosion of the airship Hindenburg. You'll ride in the DC-3, marvel at the technology of the stealth fighter, and experience life aboard the Space Shuttle. As you turn the pages you'll meet barnstormers and ballonists, stunt flyers and flying aces, and rocket scientists and astronauts.
More than 350 photographs and illustrations portray the development of aviation and space flight. Diagrams explain concepts such as jet propulsion and supersonic flight and depict the workings of rockets and other devices. A comprehensive glossary provides easy-to-understand explanations of technical terms.
The National Air and Space Museum in Washington, DC, with more than eight million visitors annually, is home to the world's most famous collection of historical aircraft, rockets, and space vehicles.